We left on 29 may 2000...

---
Big Sky, Little Girl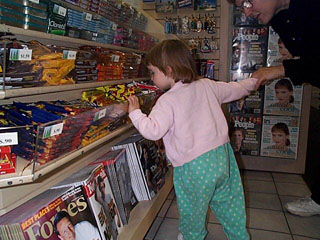 Here is Grace looking at candy at the Minneapolis Airport on the way to Bozeman. Grace didn't like the take-offs but didn't mind when we were up in the air.
The weather was great in Philadelphia but was raining cats and dogs in Bozeman. It was raining almost all the way to Chico.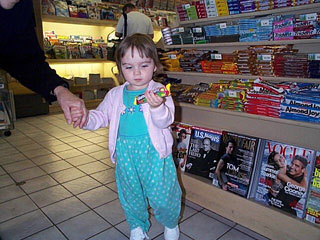 She has made her selection...
29 May 2000 -- Observed Memorial Day
---
30 May 2000 -- The REAL Memorial Day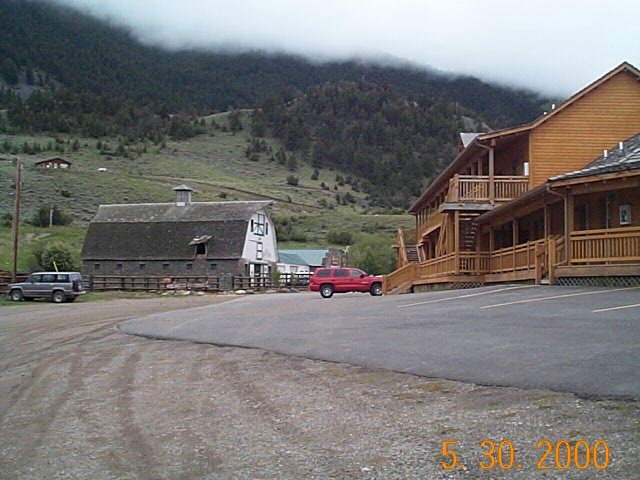 Here is the parking lot of the Chico Hot Springs Lodge. As you can see, our red car (Dodge Durango, Dawn) is very lonely in the parking lot because everyone left after the weekend.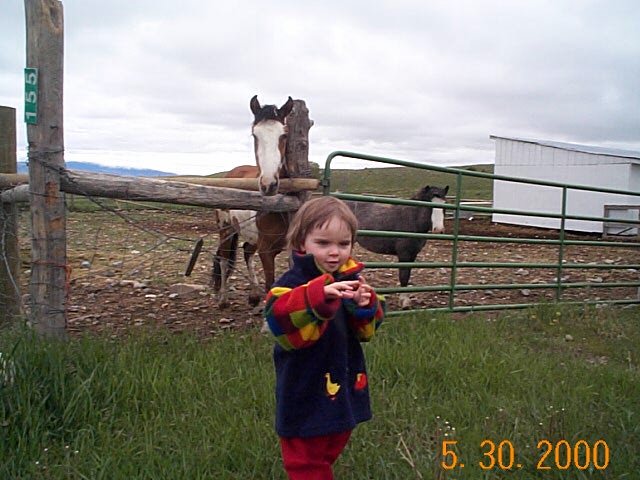 Here is Grace posing with some residents at Chico Hot Springs Lodge.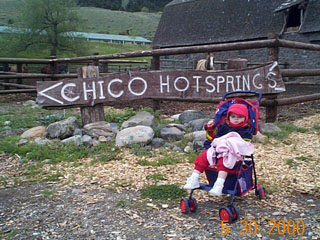 Here she is at the sign, all bundled up because it was only 45 degrees this morning.
Later... we went to the "ranch" and Aunt Susi read Grace a book: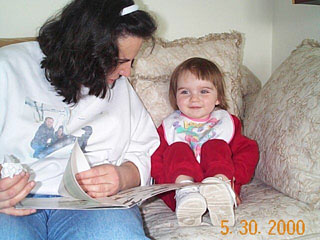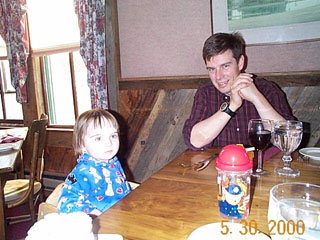 Tonight Daddy celebrated his birthday at Chico Hot Springs Restaurant.
Here is our after dinner walk: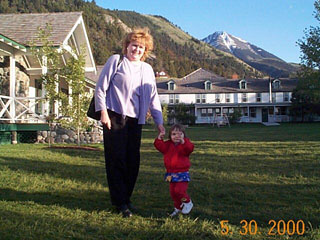 Here's a great shot of the lodge where our room is, at sunset: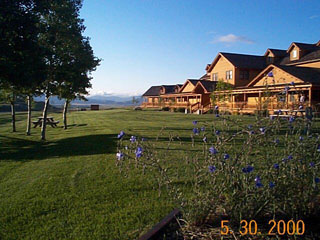 ---
31 May 2000
Grace wasn't feeling well this morning and she slept till 10:30 AM. We decided just to go to Livingston and see the shops on the main street, and go to the Sacajawea park and play on the swings and sliding boards.
Here is downtown Livingston: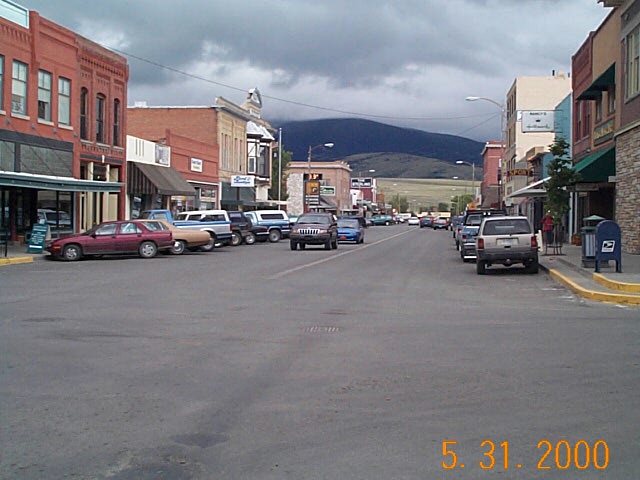 Here is the Pizza shop where we had lunch: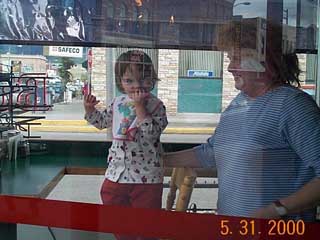 _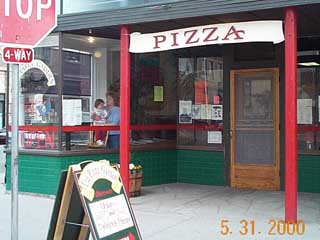 Here are scenes from the park: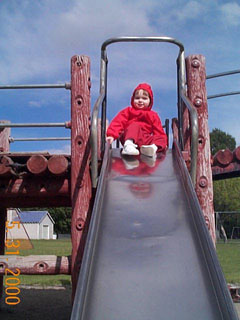 _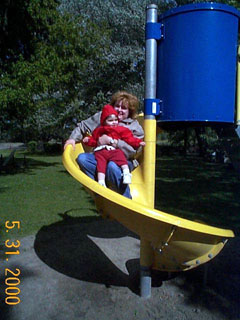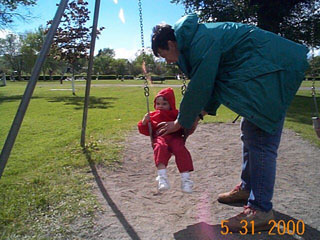 As you can see from our coats, that it was cool today. (About 45 degrees F for the high). Tomorrow we plan on actually going to Yellowstone! We'll see...
---
1 June 2000
It Snowed last night! The snow looked beautiful on the mountains -- sorry no photo.
We actually got to Yellowstone National Park today. We drove down to Mammoth (30 miles) where we stopped briefly, then drove 45 more miles to Old Faithful.
Here is Old Faithful and Grace: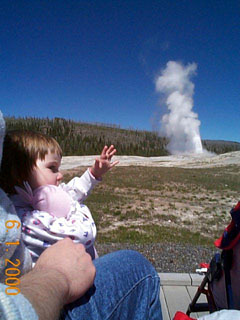 Grace was not impressed with "the fountain" as she called it.
We walked around the Old Faithful metroplex and grace found this duck that she liked so we bought it.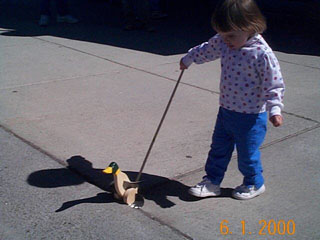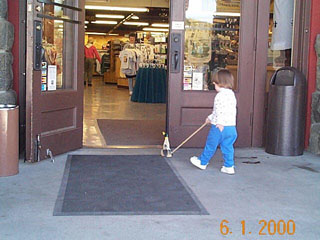 Then we drove back to Mammoth and ate dinner, then drove to Emigrant. That's it.
---
2 June 2000