Wednesday, 7 June 2000
Today we moved from our nice Chico Hot Springs suite to the Hampton Inn in Bozeman.
But first, we visited the Museum of the Rockies at Montana State University in Bozeman.
Here they have a small "living history" farm with people dressed in period costumes to interpret the exhibit. Grace just wanted to see the chickens: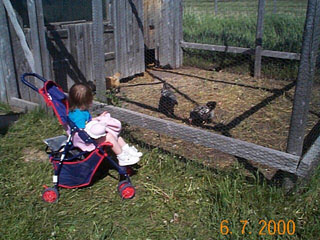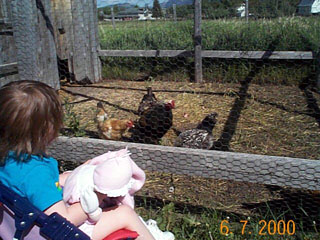 Grace said "Hi Chickens!"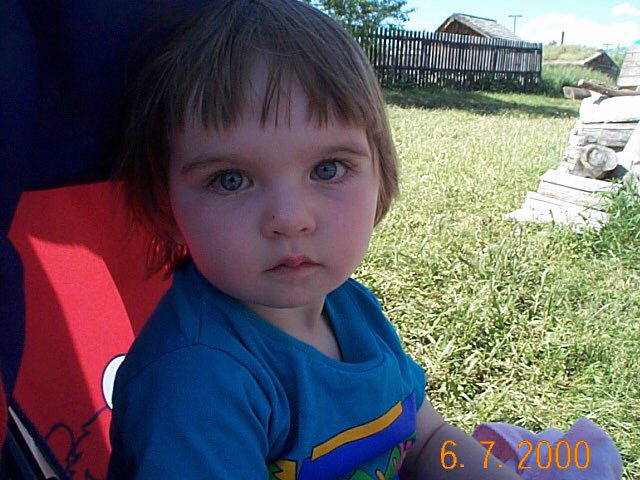 Grace is thinking: "I was expecting to see Cows!"
"Where are the Cows?"
---
Tonight, one of the highlights of Grace's whole trip was running up and down the hallway of the Hampton Inn in her underwear helping Daddy carry ice back to the room.
---