Welcome to the Customer Demonstration Center
The CDC is available for all of your demonstration needs...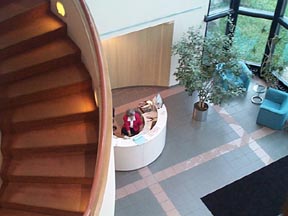 Above is the Atrium Lobby. The person at the desk there is Sandy and she will sign your customers into the Warminster Facility and call you when they get there. She is also the telephone operator here in Warminster.
Go to the view of your choice to see all of the features of the CDC:
| Equipment | Conference Rooms | misc | Reservation Form | Information

©1999 ABB AUTOMATION.