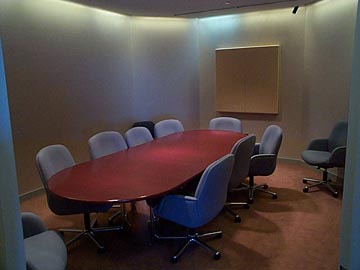 Here is the Large conference room seating 10 comfortably. It has a white board and a pull-down screen for showing slides or powerpoint presentations.
We even have an LCD projector.
Below is the smaller glass enclosed conference room. We call it the Glass Conference room.
This room seats 8 comfortably.