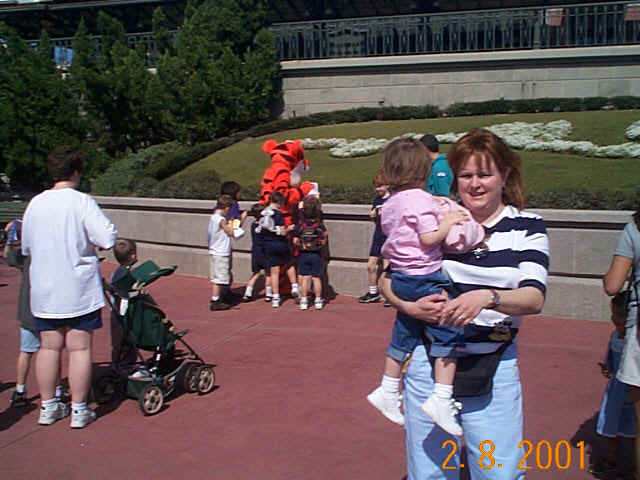 Mommy and Grace with (near) Tigger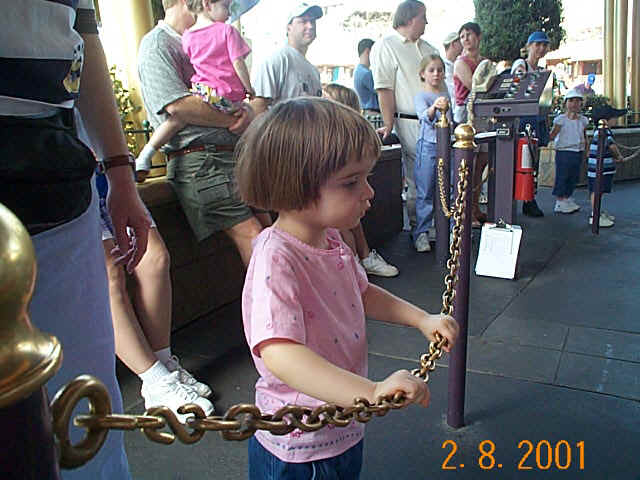 Grace learning the fine art of waiting in line.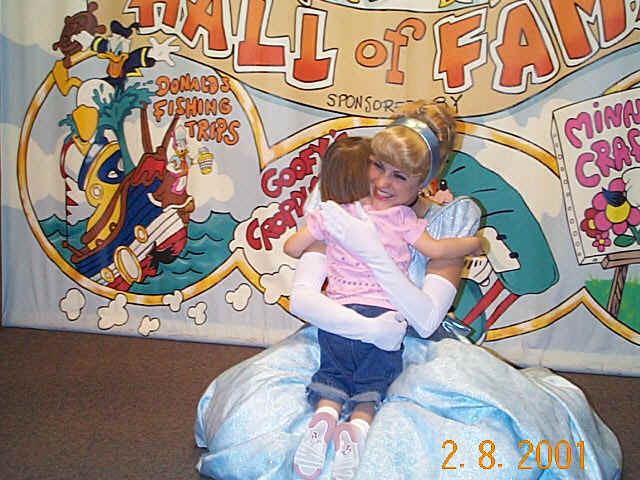 Grace hugging Cinderella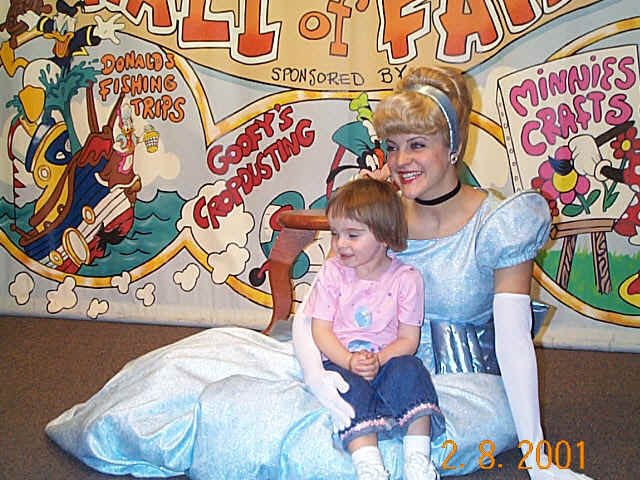 More Cinderella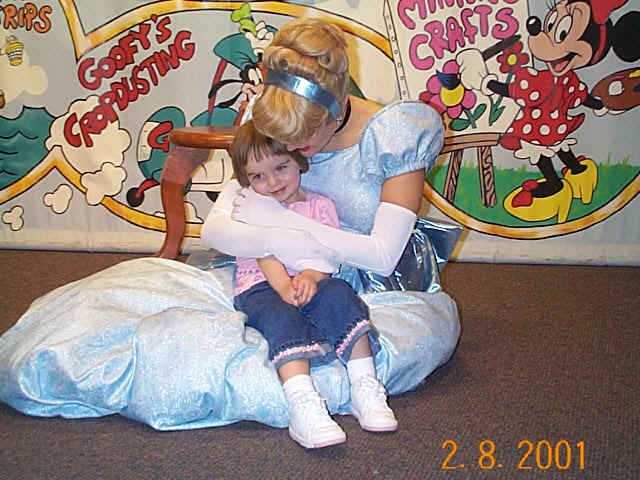 Cinderella getting on the floor with Grace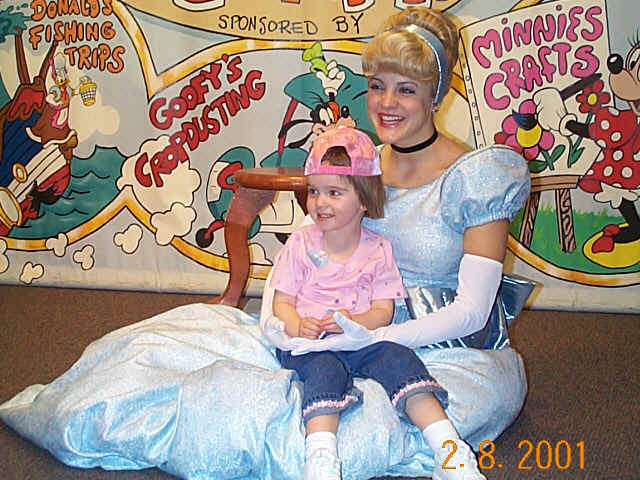 Grace with her 'Princess Hat" with Cinderella!
Day 2 of the adventure
We got to the Magic Kindom (MK) by boat, which was a very pleasant way to get there.
One of the first characters we saw was TIGGER! However, Grace was a little shy about the big tigger and mommy had to hold her.
Then we went on the carousel, and then off to Mickey's Toon Town Fair where we made Grace's week when we were able to meet CINDERELLA!!!!!! That is all Grace has been asking about since we arrived -- "Where is Cinderella? When are we going to see Cinderella???" (Over and over again.)
After that it was time for lunch in tomorrow land.
Then a good after-lunch type ride on "It's a Small World".
Then we used our FAST PASS at the Pooh ride. The Fast Pass really works! We got right on the ride with NO WAITING! It's too bad you can only use it one ride at a time. Grace LOVED this ride.
Then we went back to toon-town to catch the train back to Main Street. We caught it just in time and we were at the station on the second floor, just above the parade, and just in time to see Cinderella again. She leads the parade through the Magic Kingdom.
Grace was getting tired by this time (4:00pm) and we headed out to get our boat back to the Fort Wilderness Campground.
When we got there Grace had a great time on the playground equipment. There is a neat sliding board that is made out of the kind of rollers you see at the end of x-ray machines at airports for your baggage to slide easily. But she would only slide down with daddy. She also liked the "telephone". The telephone was really just a tube that went from one end of the playground to the other. It was about 4 feet off the ground and shaped like a megaphone at both ends. You could hear the person talking at the other end and of course you could talk to them. Grace sang the "I love you" song from Barney.
We had dinner planned for the Hoop-Dee-Doo Musical Revue and Grace really loved the beginning. Unfortunately, she fell asleep halfway through -- even though there was much hooping and dooing going on. We got her back to our cabin by walking and pushing the stroller on only it's back wheels so Grace would be in a prone position. She was still asleep when we got the cabin.
---

Back to the main page for this trip.