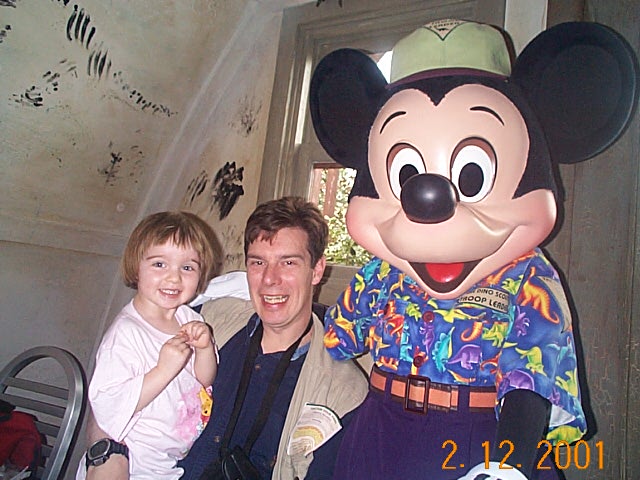 Grace, Daddy, and MICKEY! at Donald's Breakfastosurous at the Animal Kingdom Park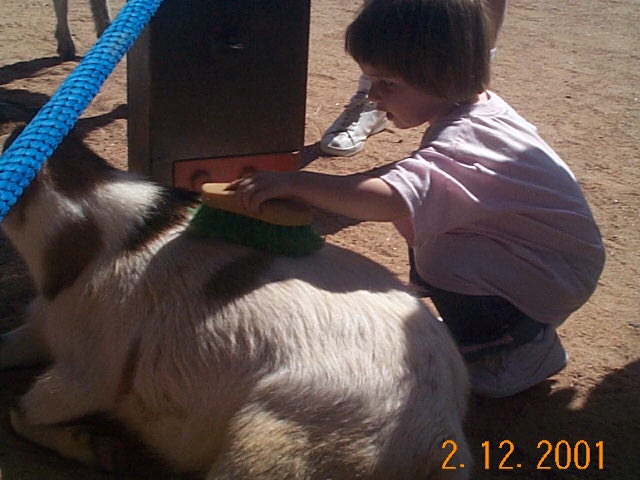 Grace, Daddy, and MICKEY! at Donald's Breakfastosurous at the Animal Kingdom Park
Day 6 of the adventure
We started off at the Animal Kingdom with a character breakfast with Donald Duck, Mickey, Pluto, and Goofy.
After getting our FAST PASSes for the Safari, we went on the train to the petting zoo area.
We went on a safari and saw lions, cheetas, elephants, flamingos, and poachers!.
It was getting pretty hot at the Animal Kingdom when we saw a great lion king show. It was a fast-paced action-packed, all singing, all dancing 30 minutes. We were in the Elephant section.
We ate popsicles and walked around and saw more animals. Grace wanted me to go on the raft ride but I declined. We went on a walking tour to see BATs (Jeanne's favorite!), Tigers, more tigers, and birds.
then we had dinner at the Rain Forest cafe.
Then Grace wanted to do the Pooh ride (again), so we left Animal Kingdom and went to the Magic Kingdom to stand in line for 45 minutes for the pooh ride. (a.k.a.-- for tonight only -- the poop ride.)
Grace fell asleep before we left the park at 7:00 and slept 12 hours.
---

Back to the main page for this trip.