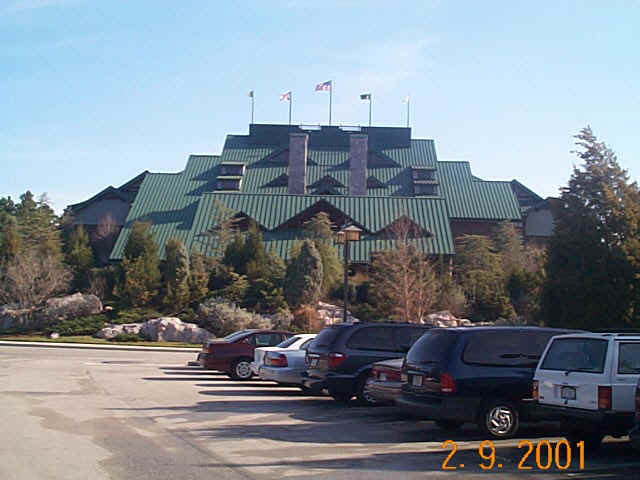 Fort Wilderness Lodge from the parking lot.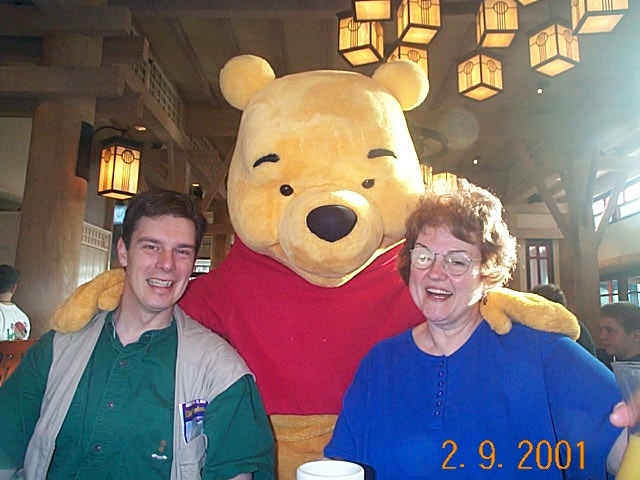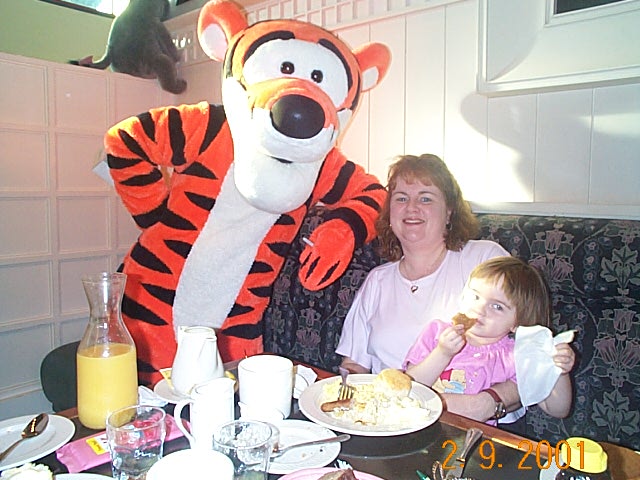 Here are some photos of our character breakfast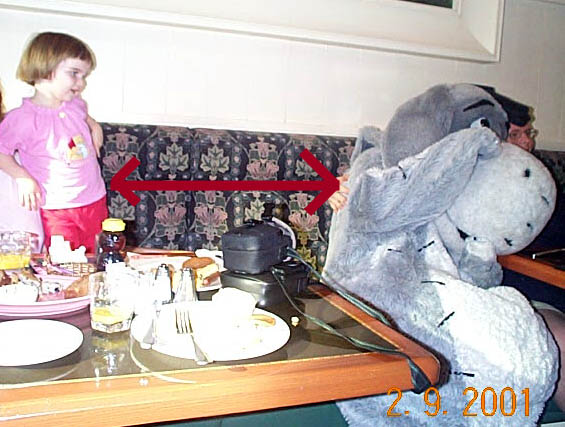 This is the minimum acceptable distance between Eore and Grace.
---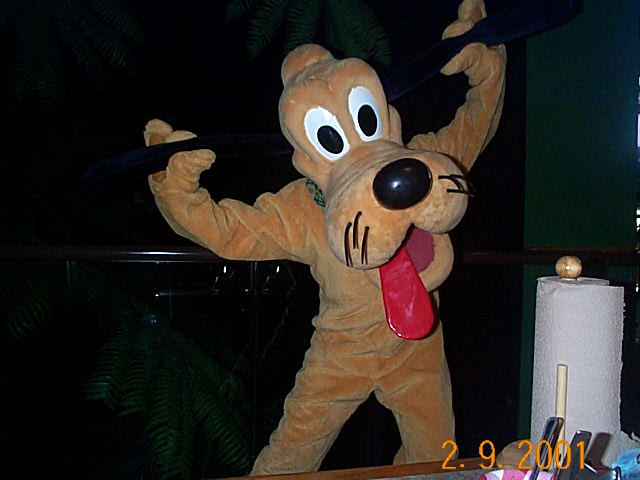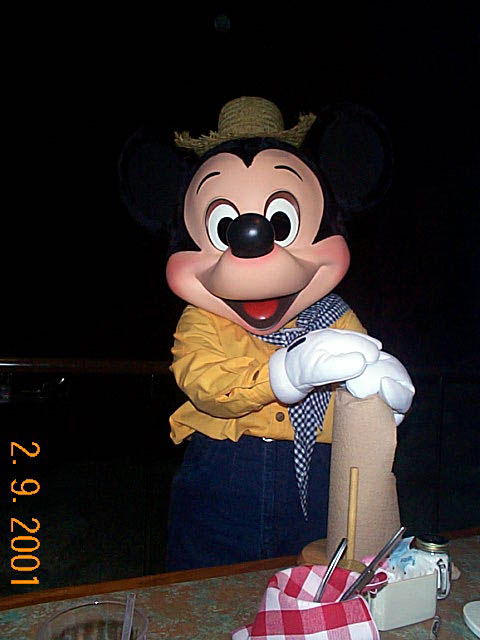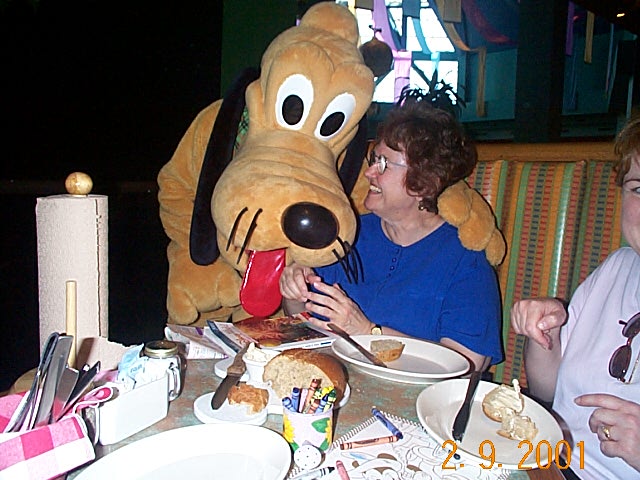 Some photos of Gracie's "friends" at lunch
---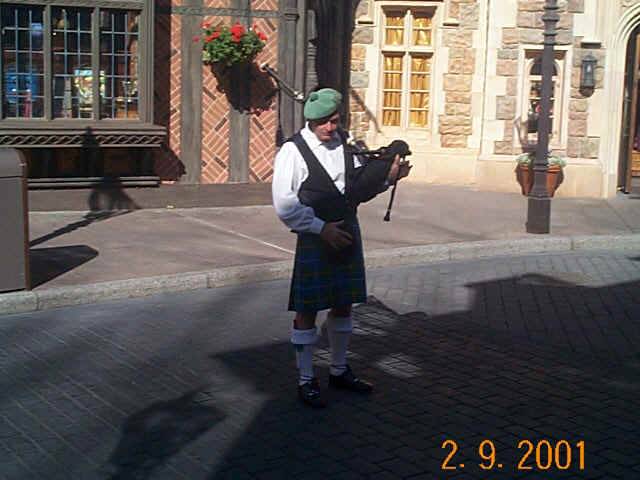 Bagpipe player at the United Kingdom areat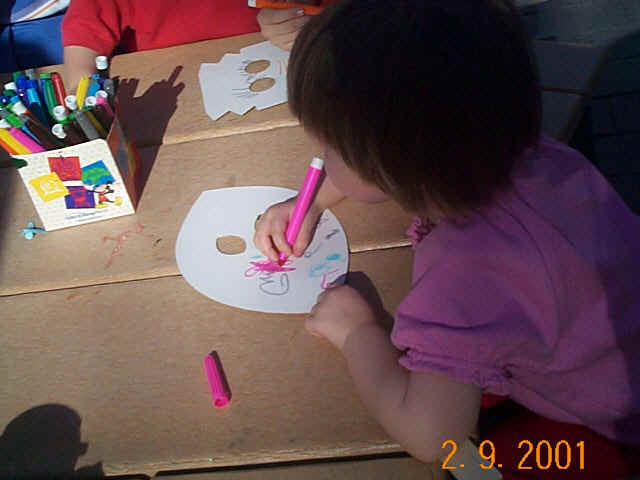 Gracie drawing on her mask at EPCOT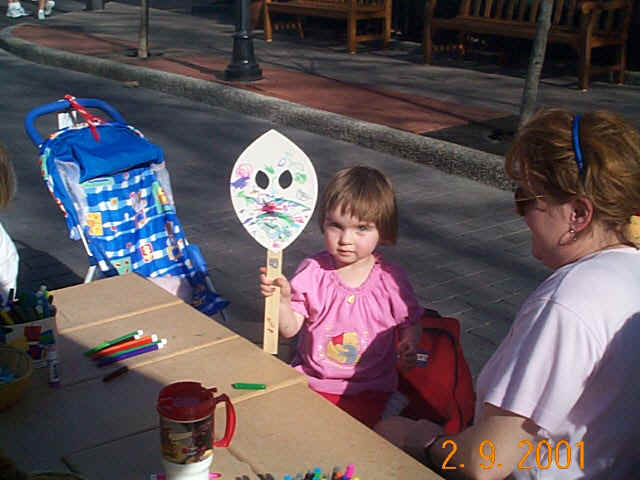 "Here is my mask Daddy!"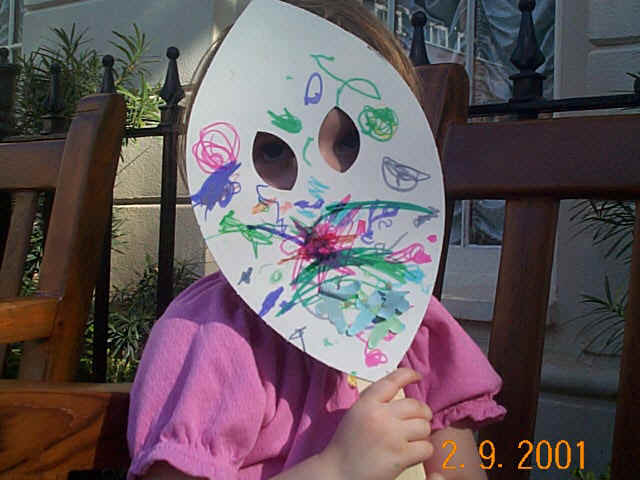 BOO!
Day 3 of the adventure
First things first: Breakfast!
We had breakfast at the Fort Wilderness Lodge (modeled after the Old Faithful Lodge of Yellowstone National Park) where we met Winnie The Pooh, Eore, and Tigger!
Grace was a little afraid of the characters.
After that we travelled over to EPCOT. We didn't get lost today on our way to EPCOT.
Grace liked the big ball (Spaceship Earth) and the ride that was in it. She thought that the ball was called EPCOT.
It was a beautiful day of mostly sunny skies and 80 Degrees F. We went to the Living Seas ride / exhibit but Gracie thought that 10 seconds was too long to look at the manatees and we had to go quickly.
Our Character Lunch at THE LAND was next. We saw Mickey, Pluto, and Chip & Dale. It was a revolving restaurant and we got to see a nice view of THE LAND ride scenery.
After lunch we stood in our first real long line for THE LAND ride. It wasn't too long by Disney standards but it was long enough for Grace. She did a great job entertaining herself (and us) during our 20 minute wait.
While Jeanne shopped, Grace and I went to look at the kids playing in one of those "jumping water" fountains they have around WDW. That entertained her for about 1 hour! We left around 4:00 PM
Grace fell asleep in the car on the way out and we had dinner at the cabin tonight.
---

Back to the main page for this trip.
Click Here are some photos from inside the Wilderness Lodge