Fall 2001
Christmas Tree Hunting: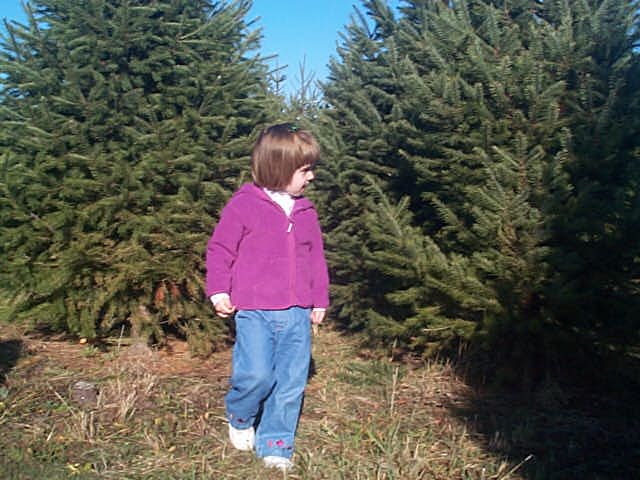 Grace picking out the perfect tree...

With all of her cousins, Ryan and Tom.

Pre-School Christmas Party: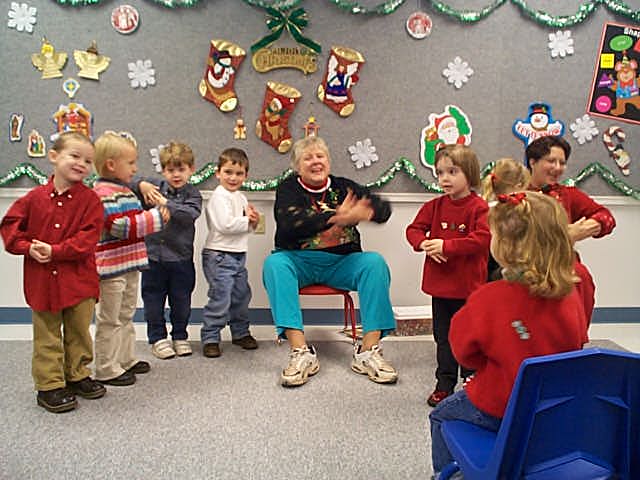 Singing "Away in the Manger" with hand motions.
Teachers: Miss Ann (center) and Miss Stacey (right rear)
Dominic (Grace's neighbor) is to the left of Miss Ann and that's Grace to the right.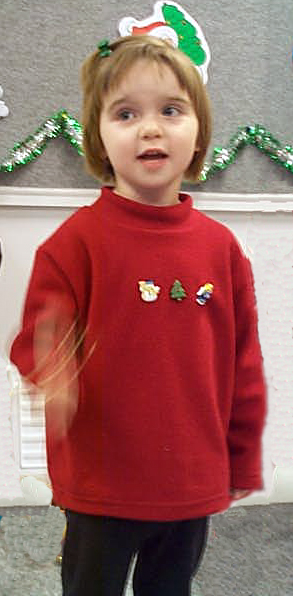 Click on the thumbnails below for a larger view...